FREE SHUTTLE BUS FROM/TO JINBU STATION - YONGPYONG fr. March 1st 2023
If you're going to Yongpyong Resort and are coming with KTX from Seoul,
there's a very convenient, free of charge shuttle bus that leaves twice a day from Jinbu station.
The bus is a round trip bus, so it also leaves from the resorts to go back to Jinbu Station.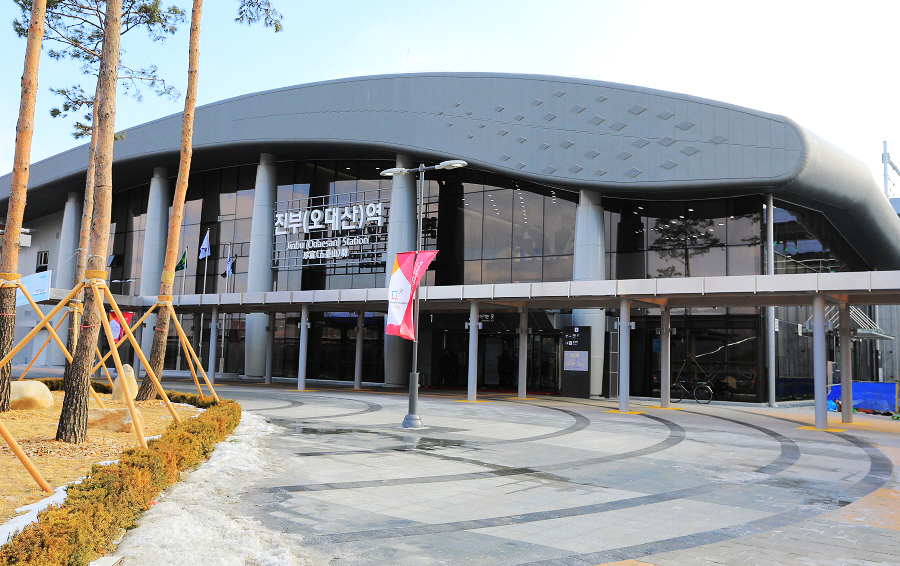 Operation period: from March 1, 2023 to the time of separate notice
Operation section: Jinbu Station (KTX) ↔ Alpensia Resort (Welcome Center) ↔ Mona Park Yongpyeong (Bliss Hill Stay)
Type
Round trip
From Jinbu Station (KTX)
to the resort

From Yongpyong Resort
to Jinbu Station

2 round trips

1st

11:00
12:00
2nd
15:00
16:00
It takes about 20 minutes.

Please note that only Yongpyong Resort guests can board on the bus. When boarding the bus, please present your reservation confirmation paper or your Yongpyong Resort card to the driver.

For your safety, you will not be allowed to board when the seats are full.

Above timetable is subject to change following the KTX timetable
The previous schedule is still available until February 28 2023, check here.