Ski and Board Storage Information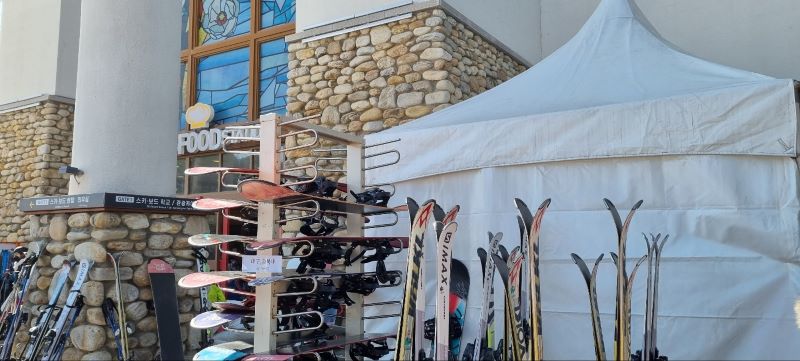 If you are going to ski for more than one day and are renting your gear,
DO NOT return them when they day has finished.
Your ski gear should be returned on the LAST day you ski. If you return it before,
your ski ticket will be cancelled, and you can't ski anymore with it.
Rather, there are several ski lockers, ski racks, and board racks you can rent for 5,000 won per day.
If you are a hotel guest, you can keep your ski equipment at the bell desk
on the ground floor of Dragon Plaza (Ski House).
If you are a condominium user, you can keep it in a storage place either in the condominium
or at the Dragon Plaza (Ski House). There are also lockers available for rental
on the 3rd floor of Dragon Plaza.
Outside of Dragon Plaza