Private Ski Lessons for Beginners
If you have never skied before, or if you only know the very basics,
it would be best to sign up for private ski lessons at Yongpyong Resort.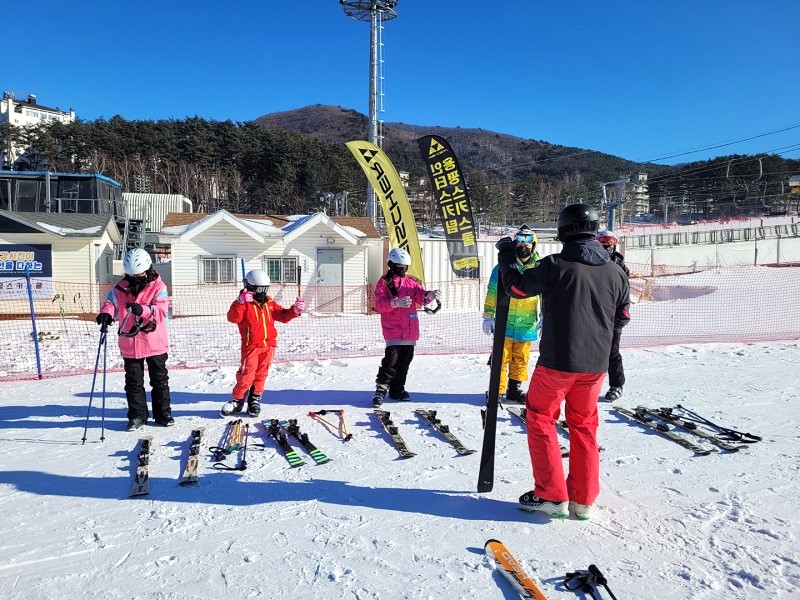 Private lessons - 2 hours, basic instructions in small groups.

In addition to learning the basics on ground, you will also go with your instructor on the lifts to ride the slopes.

At least two sessions of private lessons are recommended.
However, some can ski down on their own only after one private lesson.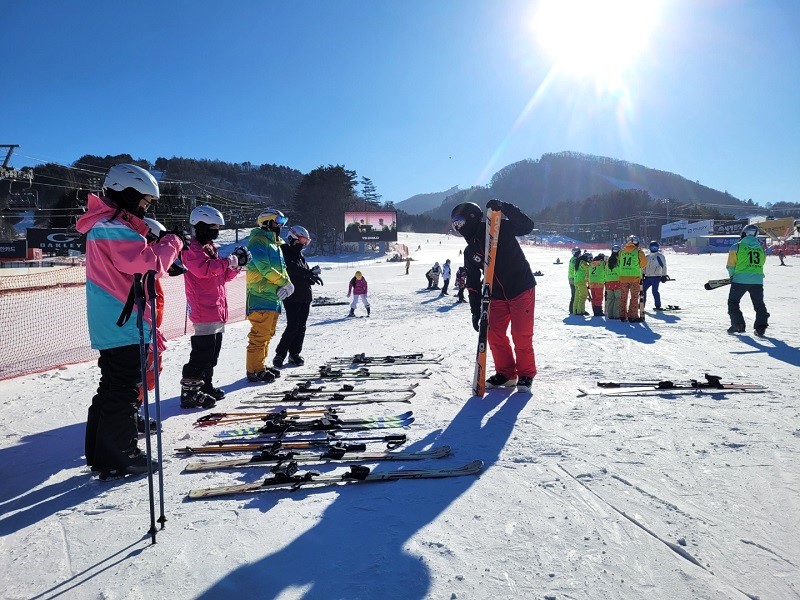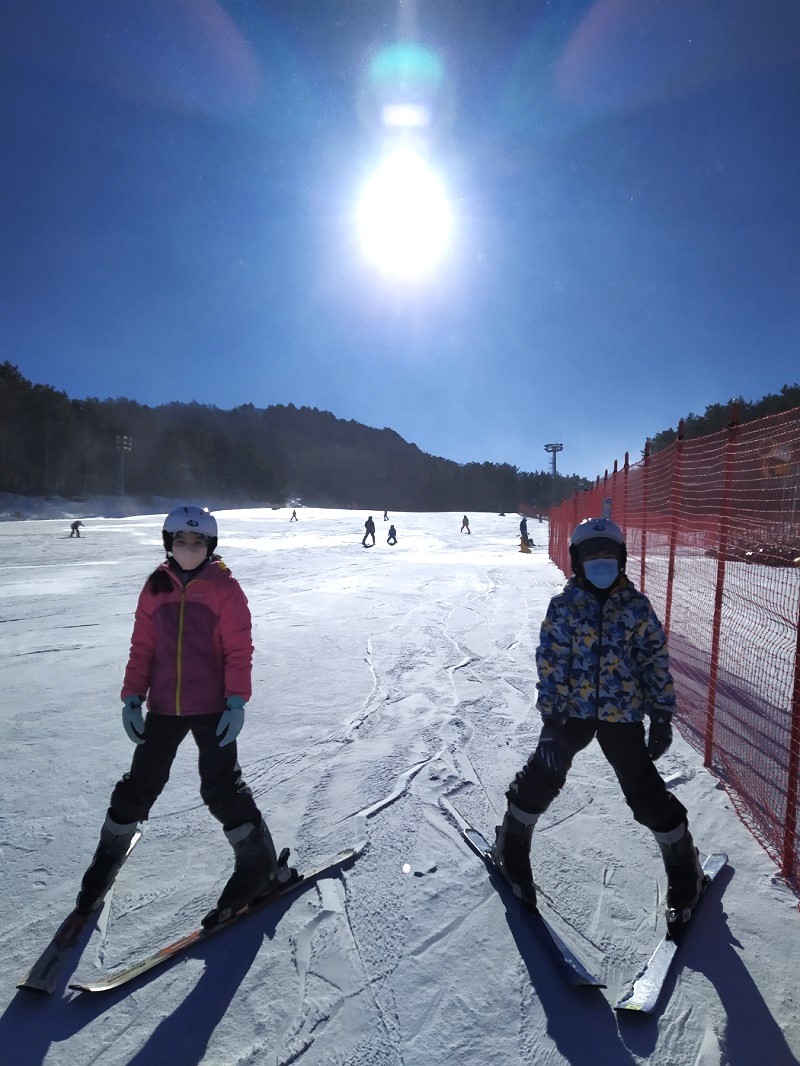 FOR RESERVATIONS, CLICK HERE.